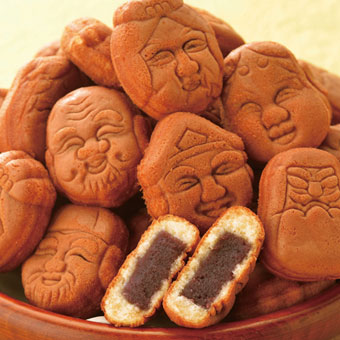 Ningyo Yaki (人形焼) is one of the most famous Tokyo confection. It has over a hundred years of history. It is baked with the cake mold of cute doll.
It contains Anko (red bean paste) coated with the sponge cake. Recently, there are custard cream or green tea paste instead of red bean paste.
Each detailed charmy face are represented the seven deities of good fortune.
The Seven Deities of Good Fortune (七福神)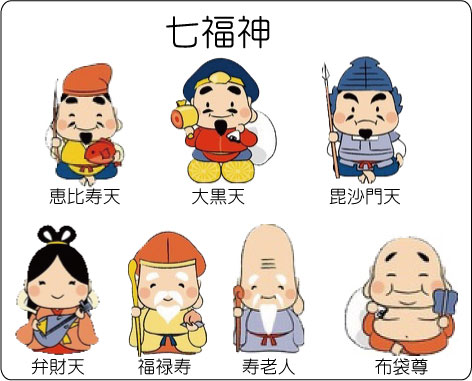 恵比寿
Ebisu: God of Development
弁財天
Benzaiten: God of Beauty
布袋
Hotei: God of Cleverness
毘沙門天
Bishamonten: God of Success
大黒天
Daikokuten: God of Wealth
寿老人
Jyurojin: God of Hearlth
福禄寿
Fukurokujyu: God of Happiness