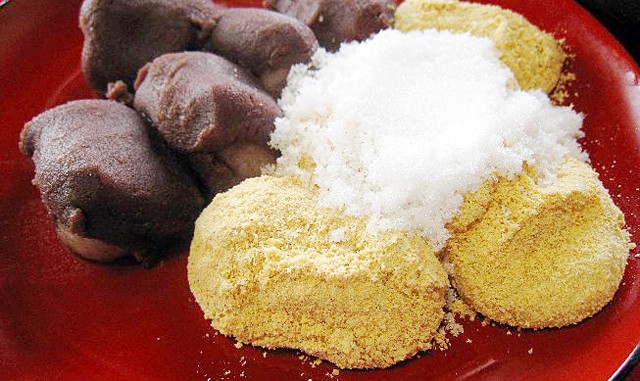 Abekawa mochi (安倍川もち) is a Japanese sweets.
It is specialty of Shizuoka City.
Originally, It is fresh pounded rice cake sprinkled with soy bean flour (kinako) and sugar.
At present, It is what serving two types of rice cake in one dish.
One is rice cake with kinako, other is rice cake with red bean paste.