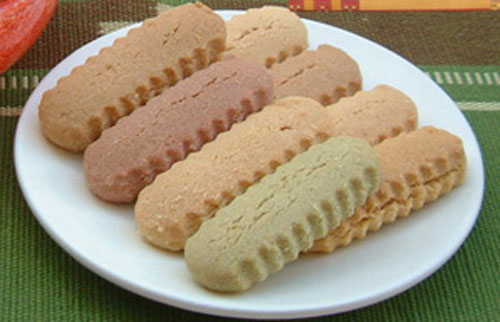 Chinsuko (ちんすこう) is one of the traditional sweets that are made in Okinawa Prefecture from the Ryukyu Dynasty. Its main material is flour, sugar and lard. The food texture is as biscuits and it is lightly sweetness.
Not only to the Japanese tea or to coffee of the snack to go with tea, it has also been used in the mouth rest or the topping of ice cream.
It is also famous souvenir of Okinawa Prefecture.