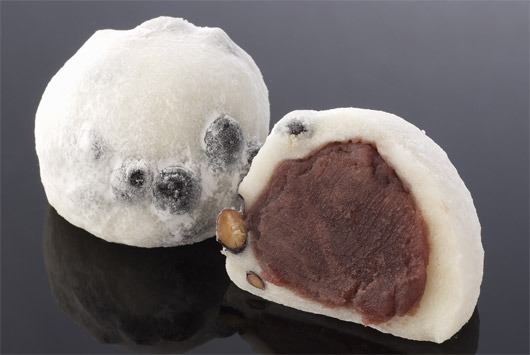 Daifuku (大福) (literally "great luck"), is a Japanese confection consisting of a small round mochi (glutinous rice cake) stuffed with sweet filling, most commonly anko, sweetened red bean paste made from azuki beans. It is also called as a Daifukumochi (大福餅).
Daifuku comes in many varieties.
The most common is white-, pale green-, or pale pink-colored mochi filled with anko (red bean paste).