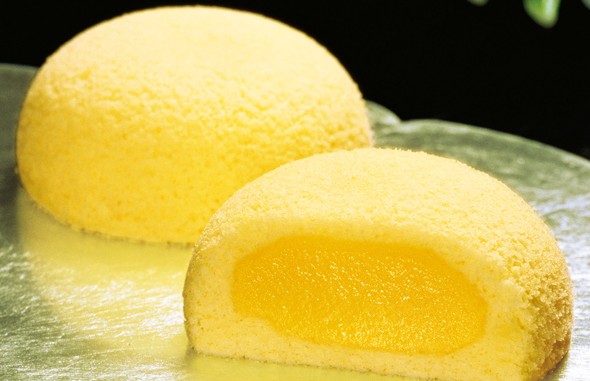 Hagi no tsuki(萩の月) is a Japanese sweet and soft confection in Sendai city, Miyagi.
Hagi means a bush clover in English. The shape of Hagi no tsuki is the autumnal moon ("tsuki" in Japanese) in the night sky, over the field of Miyagino covered with bush clover blossoms.
It is made by a fluffy, luxury sponge cake with a lot of soft and mild-flavored custard cream.