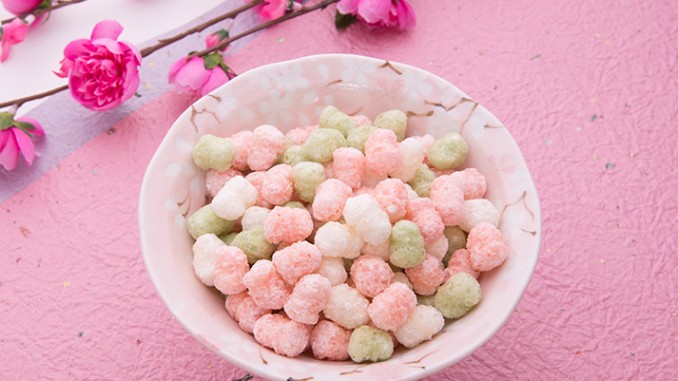 Hina arare is a kind of Japanese confectionery that is offered at the Dolls' Festival (March 3rd).
It is known as Sweet Bite-sized Rice Cracker in English.
They are colored white, green, and pink. The white color shows snow. The green color shows the buds of trees. And the pink color shows the life.