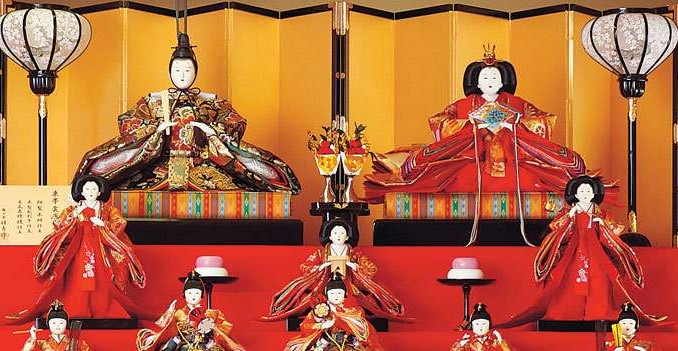 Today (March 3) is the Doll Festival.
It's the day to pray for healthy growth and happiness for young girls. It's also called Momo-no-Sekku or Peach festival. Most families with girls display dolls called Hina-ningyo.
Long ago, people threw paper dolls into rivers and in the sea to drive away evil spirits with them.
People began displaying dolls in the Edo period. The dolls depict the imperial court. They are dressed in beautiful ancient court costumes.
Today, we eat traditional dishes like Chirashi Sushi and clam soup for the Doll Festival.
Hina dolls (ひな人形)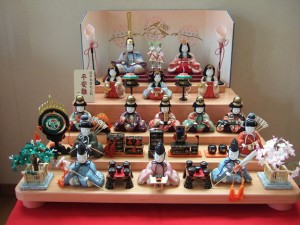 Most families with girls display elegant dolls called Hina-ningyou (Hina dolls).
They are usually arranged on a five or seven-tiered stand covered with a red carpet.
At the top are the Emperor and the Empress.
The next step contains three court ladies (sannin-kanjo) followed by five musicians (gonin-bayashi), two ministers (udaijin and sadaijin), and three servants ending the bottom row in a five-tiered display.
Small pieces of furniture, small meal dishes,and other things are also displayed.
Momo-no-Hana (peach blossoms) are usually decorated as a seasonal flower.
Chirashi Sushi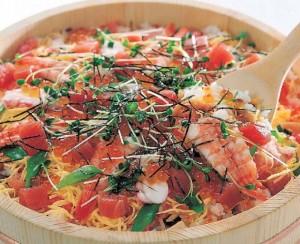 Clam soup