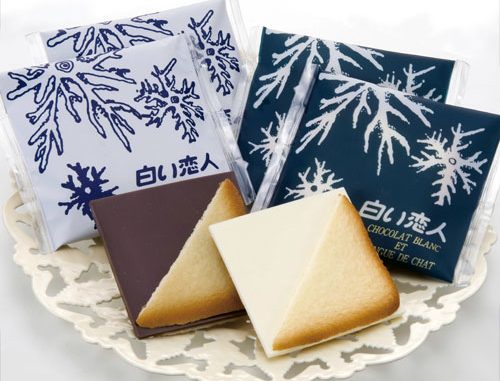 Shiroi Koibito (白い恋人) is a European-style cookie sold in Sapporo city, Hokkaido.
It is a chocolate sandwiched between "langue de chat" (French).
There are two main types: One is Shiroi Koibito White with white chocolate in the centre. Other is Shiroi Koibito Black with milk chocolate in the centre.
The package design has a white and light blue base with a picture of Rishiri Island's Mt. Rishiri arranged in the centre.