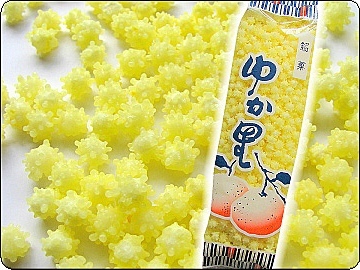 Yukari (ゆか里) is a sweet Japanese confection. It is made by sticky rice and cover by a sugar honey.
The shapes seems konpeito. But how to eat is difference.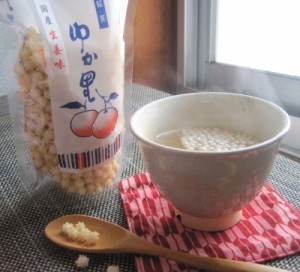 Mostly, put 1 or 2 tablespoons of Yukari and put a hot water into teacup. After a while, Yukari was floated, then drink. It is very good flavor.