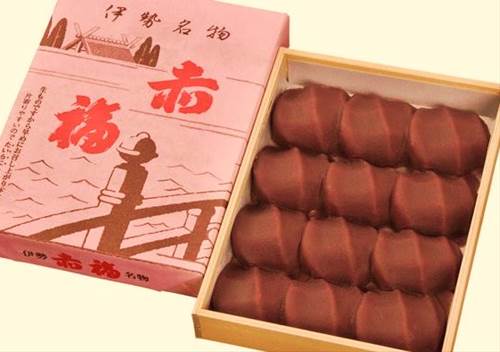 Akafuku Mochi (赤福餅, Literally "red happiness mochi") is Japanese confection, created by Akafuku that was established about 300 years ago in 1707 as a tea house in Ise to welcome those visiting the Ise Grand Shrine.
Akafuku mochi is a pounded rice cake confection topped with a sweet bean paste.
The shape symbolizes the Isuzu River which flows through the Ise Grand Shrine region, with the three ridges in the sweet bean paste representing the clear water that flows through the river, and the white mochi depicting the pebbles that lie on the riverbed.