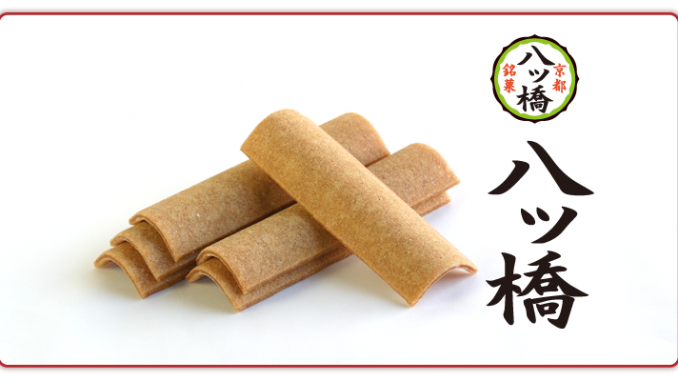 Yatsuhashi (八ツ橋) is one of very famous Wagashi in Kyoto.
The classification of the confectionery is a cracker. It is characterized by a cinnamon flavor.
Originally was called "Katayaki Senbei". It means "hard‐baked crackers".
There are three types of Yatsuhashi.
One is baked dough as called "Yatsuhashi". One is not baked in just steamed dough called "Nama Yatsuhashi (raw Yatsuhashi)".
Other is it was placed in the bean paste "bean paste containing raw Yatsuhashi". It is also famous.
Nama Yatsuhashi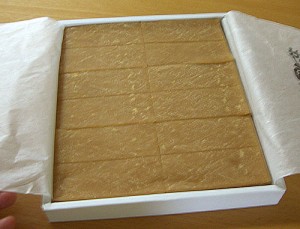 bean paste containing raw Yatsuhashi