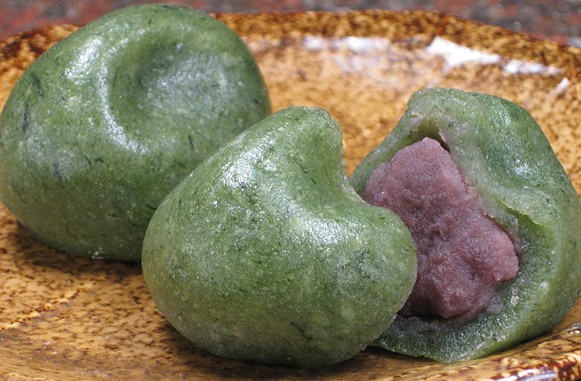 Kusa mochi (草餅, literally "grass mochi"), also known as kusamochi or yomogi mochi (蓬餅 : mugwort rice cake) , is a Japanese sweet confectionery.
It is considered a seasonal confectionery for spring. It is made from mochi and leaves of Japanese mugwort or (more traditionally) Jersey cudweed. It may also be filled with red bean paste.
Kusa mochi is also used to make a kind of daifuku called yomogi daifuku.